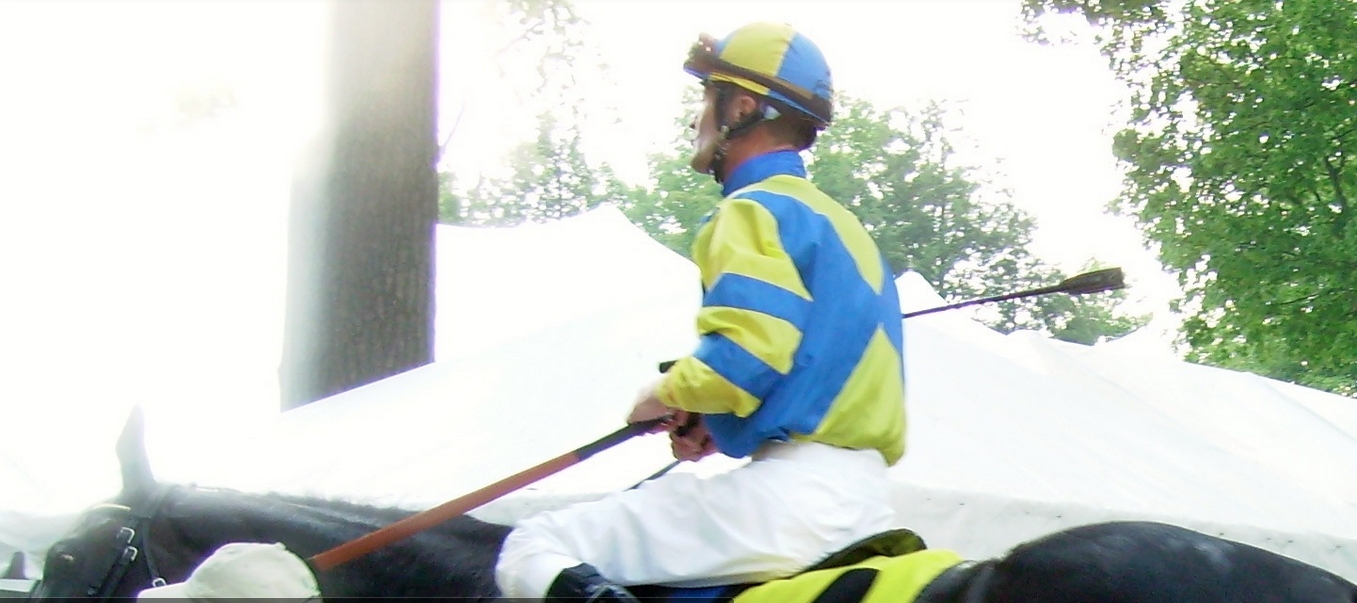 I've never been to the Kentucky Derby, but it's #3 on my bucket list. I always thought the cost of a seat would be prohibitive (more about that later). In addition to my research, I called my friend, Dick Powell (an avid race fan) to ask him about "the fastest two minutes in sports."
2015 is the 141st "Run for the Roses" at Churchill Downs. Attendance will be approximately 165,000..that's a lot of folks. What's the attraction? One thing is the size of the purse at a whopping $1.425M.
Only three-year-old thoroughbreds run the Derby on a 2 km (1-1/4 mile)track. The Kentucky Derby, which began in 1875 and has run each consecutive year since then, is the first leg of the Triple Crown (Preakness Stakes and Belmont Stakes are the other two).
Facts you need to know:
1.  Lodging is a huge headache. The solution is to head to Indiana. Just across the Ohio River from Louisville are several towns where you can find suitable accommodations at reasonable prices. You will have a short drive to the track, but much better than paying inflated prices and crowded hotel facilities in Louisville.  Investigate close-by communities such as Jeffersonville, Clarksville and New Albany. Often the hotels will offer a shuttle to and from the track at reasonable rates.
2.  Parking, an even bigger headache. Originally, when Meriwether Lewis Clark, Jr.(grandson of William Clark) founded Churchill Downs (1872), it was called Louisville Jockey Club and, of course, outside the city limits on property donated by Henry Churchill. Since then, Louisville has grown around and past the racetrack. When you arrive at the track, you will find yourself in a residential area. Don't fret. This is a win-win solution. For about $20.00, you can park your car in a resident's drive-way/yard. They will load you into a golf cart, putt over to the track and drop you off. There just isn't enough parking for this many spectators.
3. Tickets – you get what you pay for: Most of us couldn't afford to be in the Clubhouse and maybe not even in the Grandstand; that leaves the Infield. The cost of a combo general admission ticket is $80 for Kentucky Oaks (more later) and Kentucky Derby. Here's the biggie about being in the infield…you can't see the race
except on TV screens. The infield is one big party so go early, stake out your spot, put down your tarp, and open that folding chair. Use Gate 3. Carry-in food must be in clear packaging as well as your drinks, which must be in unopened, clear plastic containers (no glass). Purses must be smaller than 12″ in any direction. Large video cameras are prohibited, but your cellphone and small cameras are OK. No coolers! Remember, the race begins at 6:34 p.m.  If you're planning on getting there at 10:00 a.m., you have a long day ahead before the race.
Club seating is about $3500/person. So, now what? You can get clubhouse and grandstand tickets through places like StubHub, which aren't cheap, but they're not the same price as a trip to Europe either.
4. Vicarious attendance: Just in case you can't make the Derby this year, NBC Sports will be broadcasting the events of the day.
Must DO's:
1. Drink a Mint Julep, the official drink of the Derby. It's made with bourbon, mint and sugar syrup and served in souvenir containers.
2. Sing along to My Old Kentucky Home, played by the University of Kentucky's band while the horses parade in front of the grandstand to the gates.
3. Ladies (and Gents)…put on your most outrageous hat. Not to be outdone by the Royal Ascot in England, the ladies adorn their heads with millinery concoctions.
Longines Kentucky Oaks, May 1st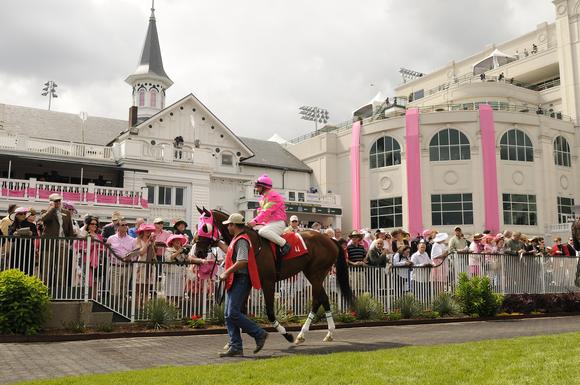 The dress code for Kentucky Oaks is PINK. You can wear any color as long as it's pink. Once again this year Kroger will sponsor the Survivor's Parade. Churchill Downs is donating monies to Bright Pink, and Horses and Hope to advance the awareness of breast cancer.
My thanks to Dick Powell for sharing his knowledge of the Kentucky Derby and Oaks.